Exceptional Christmas!
Santa Claus together with Charon have some incredible gifts for you!
We would like to wish you a merry Christmas and a happy New Year!
We are very grateful that you are here together with us and help us make BloodWars better every day! We hope we can still count on your support.
Merry Christmas!
-BWTeam-
Christmas bonuses!
Every year, we have some goodies to make your Christmas even merrier. Here's what's coming this year:
24.12.2019 - 02.01.2020 Bonuses for logging in.
Every day you log in between 24 December and 2 January gives you access to a new level of rewards.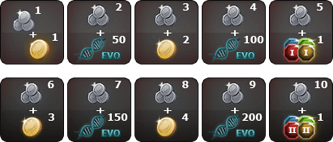 Christmas events!
21.12.2019 – 31.12.2019 Charon's Madness!
Charon is coming to the City with special premium packages. Of course the lottery will also be there. :) This Christmas you can win:
75x random level one runes!
25x random level two runes!
100x +300 evolutions points!
150x +1000 free FLD points!
21.12.2019 Solar Storm.
Due to disturbances in the magnetosphere caused by the Sun's activity, buildings, prefixes, suffixes and set effects will not work in PvP.
WARNING! Item requirements remain the same. You might want to make sure you can still wear your equipment!
22.12.2019 - 23.12.2019 Day of the Seekers.
Lots of luck!
24.12.2019 - 26.12.2019 Souvenir shop.
Your favourite trader is back in the City!
27.12.2019 - 31.12.2019 Cain's Holiday Vision de Luxe.
Even more luck, 2x more evolution points per attack and +50% chance for a rune!
1.01.2020 - 2.01.2020 Night of Heroes.
This night no monster can feel safe.
New layout and app!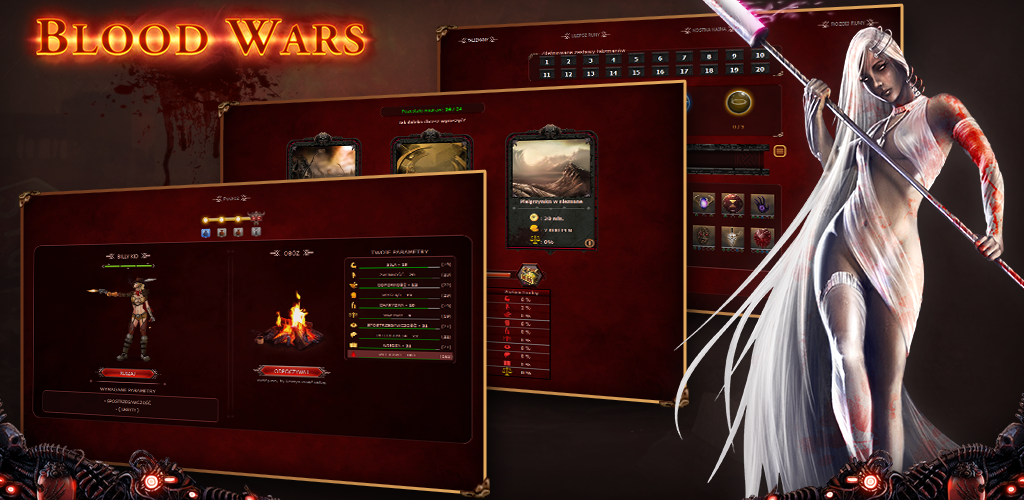 We are happy to announce that we are going to implement a completely new layout before Christmas. This one will be responsive, meaning that it will change depending on the size of the screen. This should be especially useful for players using mobile devices.
Soon afterwards, at the beginning of 2020, we are going to release the BloodWars app, which will look exactly as the new layout.
More information can be found here.
We hope you will like the result of our hard work :)