Exceptional Christmas!
Santa Claus together with Charon have some incredible gifts for you!
Dear vampires,
Christmas is coming. It may be a little different from the previous years but we still believe that it'll bring you warmth, happiness and special moments together with your loved ones.
We would like to wish you a merry Christmas and a happy and worry-free New Year!
Thank you for staying with us, supporting our project and helping make it even better.
Merry Christmas!
-BWTeam-
Christmas bonuses!
Every year, we have some goodies to make your Christmas even merrier. Here's what's coming this year:
24.12.2020 - 02.01.2021 Bonuses for logging in.
Every day you log in between 24 December and 2 January gives you access to a new level of rewards.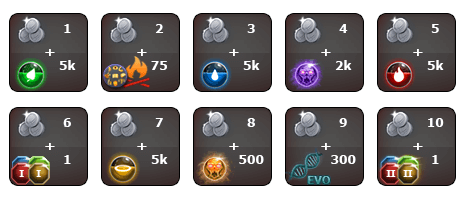 Christmas events!
21.12.2020 – 31.12.2020 Charon's Madness!
Charon is coming to the City with special premium packages. Of course the lottery will also be there. This Christmas you can win:
75x random level one runes!
25x random level two runes!
150x +300 evolutions points!
150x +1500 free FLD points!
21.12.2020 Solar Storm.
Due to disturbances in the magnetosphere caused by the Sun's activity, buildings, prefixes, suffixes and set effects will not work in PvP.
WARNING! Item requirements remain the same. You might want to make sure you can still wear your equipment!
22.12.2020 - 23.12.2020 Day of the Seekers.
Lots of luck!
24.12.2020 - 26.12.2020 Souvenir shop.
Your favourite trader is back in the City!
27.12.2020 - 31.12.2020 Cain's Holiday Vision de Luxe.
Even more luck, 2x more evolution points per attack and +50% chance for a rune!
1.01.2021 - 2.01.2021 Night of Heroes.
This night no monster can feel safe.
Balancing patch!
In the first quarter of 2021, we are going to implement a balancing patch but first we would like to hear your comments and suggestions. To hear you better, we are going to post surveys on the forum with suggested changed so you comment on them and share your ideas. We hope for constructive and fruitful discussion. :)